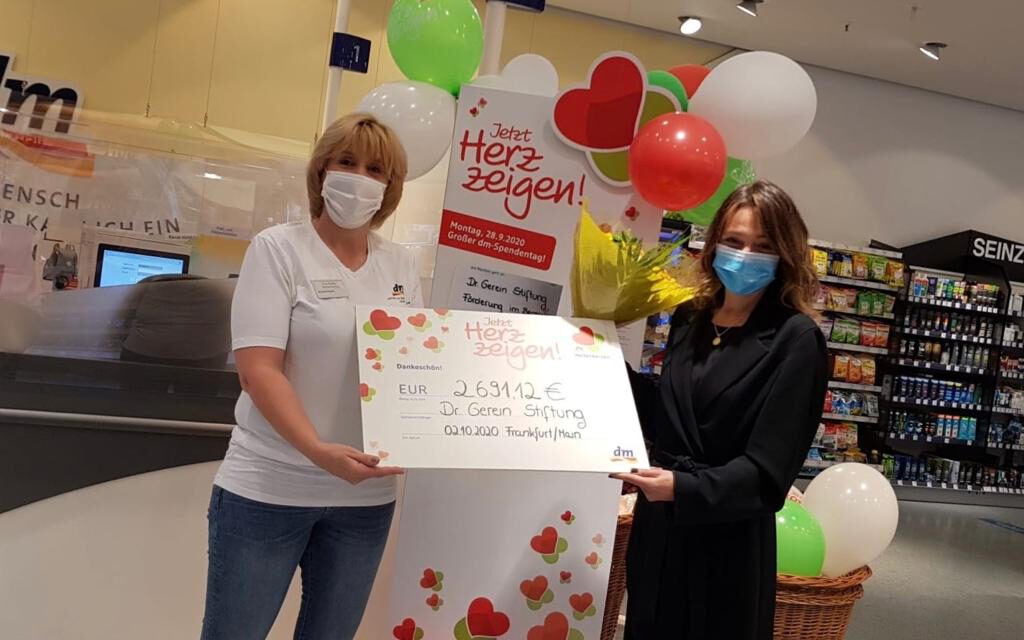 dm donates € 2,691.12
Around 31 million people in Germany do voluntary work every year. This valuable culture of engagement makes a major contribution to a successful coexistence. Most of the time, volunteers work in secret and take what they do for granted – "no big deal". But that's it after all: Those who see where help is needed and lend a hand out of conviction deserve recognition. That is why dm launched its "HelferHerzen" social initiative in 2014, because commitment deserves recognition. – Source https://dm.de
We at Dr. Valentin Gerein Foundation thank dm for this great support. The year 2020 was a challenge for all of us, the happier we are that we received this support.